WordPress just updated to Version 3.8, and is available for download or update in your WordPress dashboard. It's the most beautiful update yet with a modern new design. 3.8 brings a fresh new look to the entire admin dashboard. Read more about it here.
So with the new WordPress 3.8 update, make sure to log-in to your FTP client and delete the files that could cause a security concern.  These files will not effect your WordPress functions, but could give a hacker clues to your current version, as well as key files for a potential hack.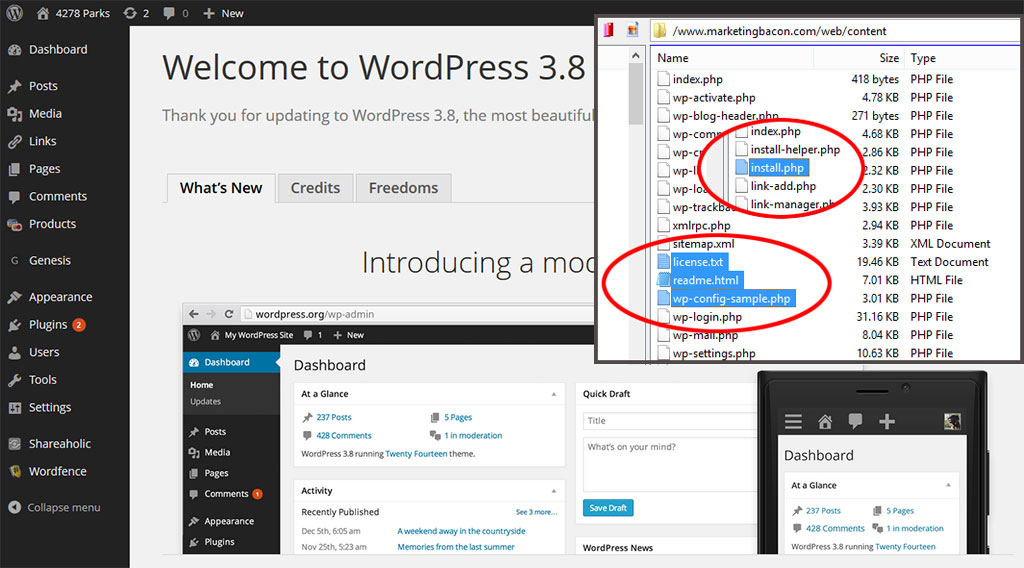 The files can be found in the WordPress Root: license.txt, readme.html, and wp-config-sample.php
As well as in wp-admin/install.php
These files have to be deleted every time you use the Dashboard to update your WordPress to the latest version.  Better to be safe than sorry.